Step 1
Navigate to the «System» → «Entities» → «Entity Management» screen using the top menu.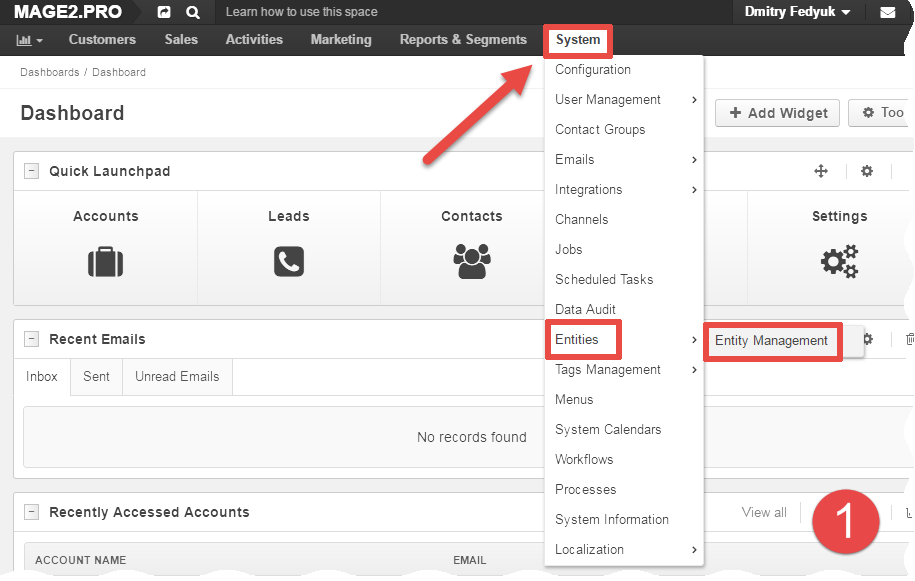 Step 2
Order the entities by their names for your convenience, and open the «Account» entity.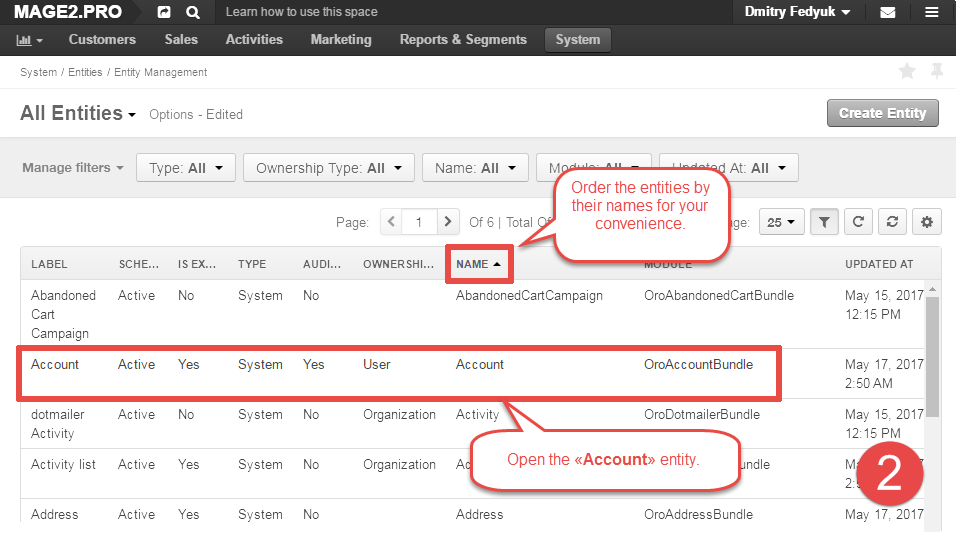 Step 3
Press the «Create Field» button in the top-right corner: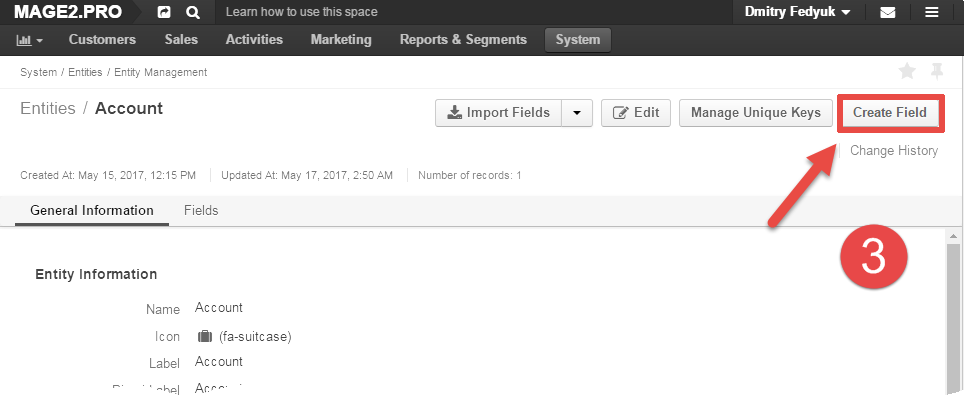 Step 4
The «NewField» form will be opened.
Specify the proper values for the «Field Name» and «Type» fields. You can leave the default «Table column» value for the «Storage Type» field.
Press the «Continue» button.

Step 5
Press the «Update Schema» button:


Step 6
Press the «Yes, Proceed» button on the «Schema update confirmation» popup:


The job is done!
Open any account to check it: